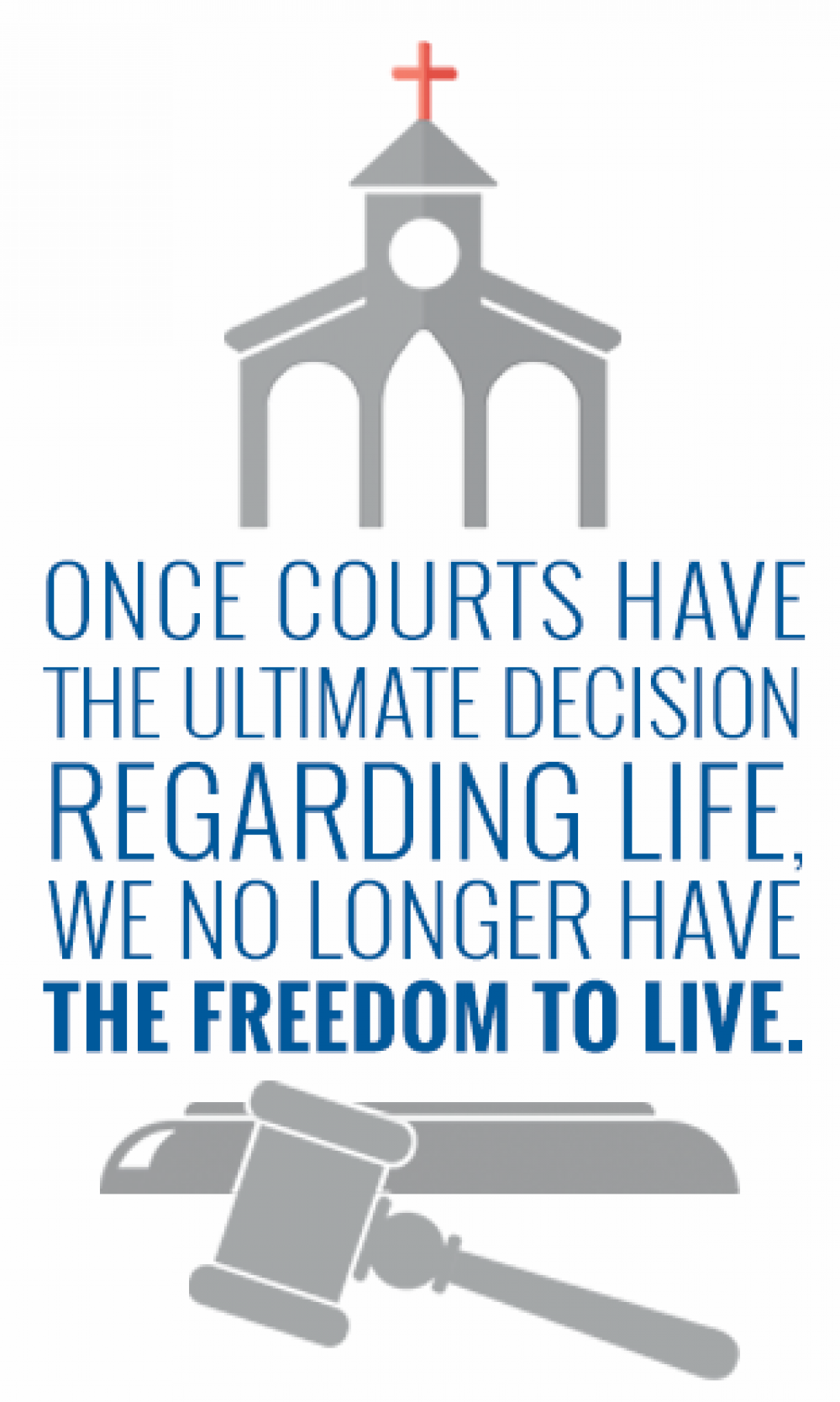 The most fundamental right of a person, at any stage, is life itself. We as human beings are God's image-bearers, as He points out in the very first book of the Bible. As such, every human life brings glory to God.
Throughout the ongoing battle to defend life in the courts, in Washington, DC, and in state houses, we have seen encouraging victories and heartbreaking setbacks.
As we fight for life in the institutions of power, we're always mindful of the battle for the hearts and minds of our fellow citizens. As we speak truth in court cases, committee hearings, and in the media, our goal is to honor God by protecting His precious gift of life.
The battle regarding the sanctity of life for the unborn is reaching new levels, as the government more frequently tries to censor or silence God's people where this issue is concerned.
Some states are now attempting to require crisis pregnancy centers, even those owned and operated by churches or faith-based organizations, to violate their own convictions by disseminating information about the availability of abortion. Should that mindset prevail, many groups would have no choice but to cease operation in those states.
The church is called to be salt and light in a dark world. And the NCLL's mission is to fight any action by the government that would make it more difficult to operate ministries that reach out to the community and lend a helping hand to hurting people.
But the battleground for the sanctity of human life is not just about the unborn. It involves all people, including the elderly and disabled. Many countries around the world have made large strides in advancing a "death culture," where people have more and easier opportunities to end their own lives and those of others they deem aren't worth living. Parents have even been told by government bodies that they couldn't seek treatment for their sick infants because, in the lawmakers' view, it would do no good.
These policies are beginning to get a foothold in some states here in the U.S. Legislation regarding assisted suicide is a topic of conversation at some level in nearly every state. But regardless of a person's view on terminal illness and the right to die, those decisions should be made by the patient—not by a doctor, judge, or jury.
We can provide assistance for people wanting to protect themselves regarding end-of-life issues. A living will, a medical power of attorney, or some other legal mechanism can give you the ability to have the final say on the matter.
Once courts have the ultimate decision regarding life, we no longer have the freedom to live.