CLICK HERE to download a state by state overview of the actions. This data includes: state of emergency orders, gathering limits, travel limits, school closings, curfews, and business closures. This data is updated daily.
Select a video to watch one of the three updates on how your church or ministry should respond to this COVID-19 public health crisis.
Stay-at-Home Order Update
Preschool & School Information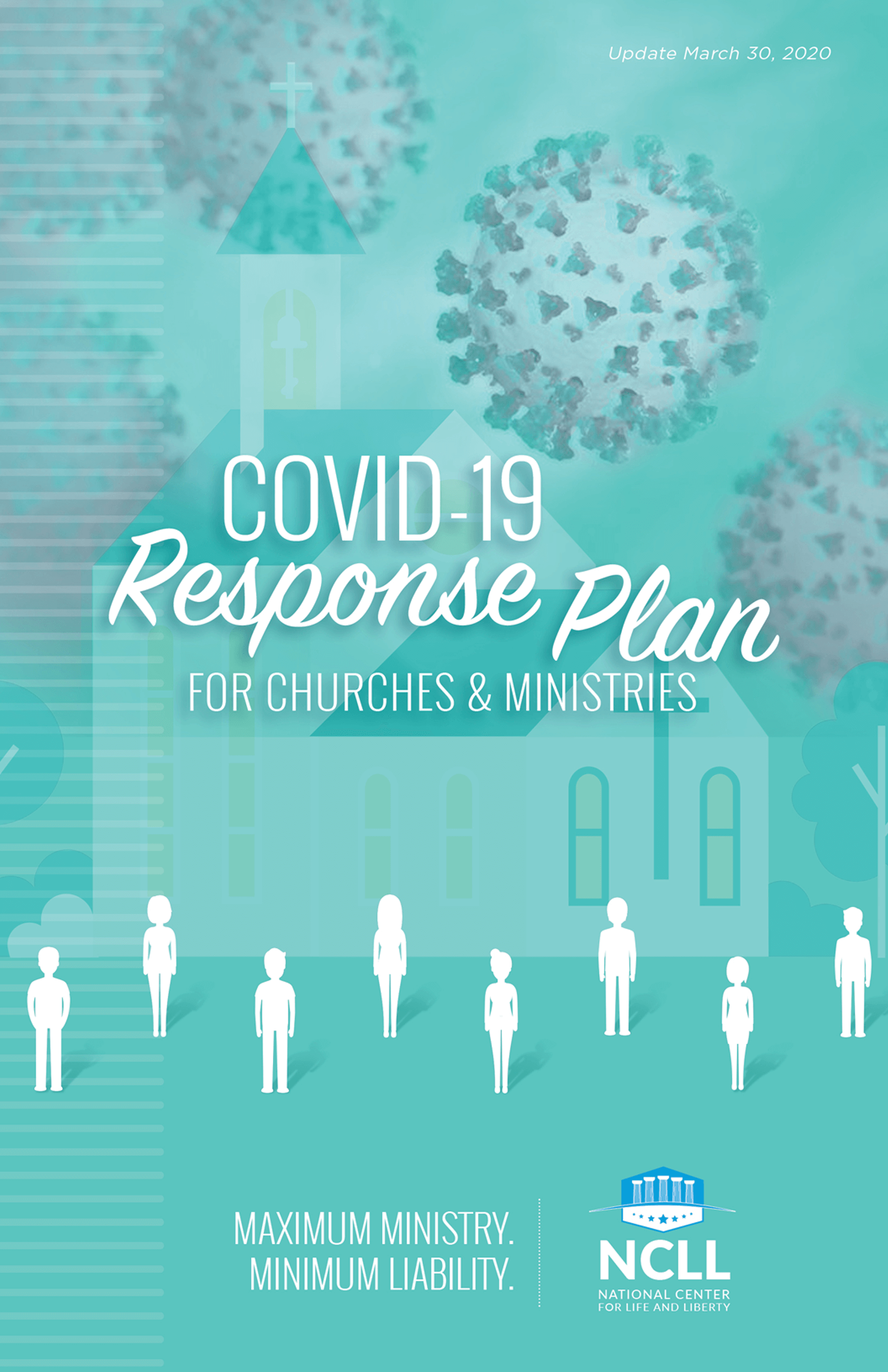 Click here to download.
This is the COVID-19 update page to provide information updated daily after 5 pm EST. There are links to each state's web links from this page. As always, remember that there is not a one size fits all solution. If you are still trying to determine how best to navigate this complicated time for your church or ministry, please contact our office, and one of our team members will gladly assist you in answering your questions. Contact our office by calling 888-233-6255 or email at info@ncll.org.

We are in unprecedented times in America. This is a time where the Church is needed more than ever as there is great fear across our nation. Let us strive to be the church as we seek to minister to those who have been greatly affected.
Current State Orders Regarding Gatherings & Stay-at-Home Mandates:
Stay at home order: Alaska | Arizona | California | Colorado | Connecticut | Delaware | District of Columbia | Florida | Georgia | Hawaii | Idaho | Illinois | Indiana | Kansas | Kentucky* | Louisiana | Maine | Maryland | Massachusetts* | Michigan | Minnesota | Mississippi | Montana | Nevada | New Hampshire | New Jersey | New Mexico | New York | North Carolina | Ohio | Oklahoma* | Oregon | Pennsylvania | Rhode Island | Tennessee | Texas | Vermont | Virginia | Virgin Islands | Washington | West Virginia | Wisconsin
3 or more: South Carolina
5 or more: American Samoa
10 or more: Alabama | Arkansas | Iowa | Missouri | Nebraska* | Northern Mariana Islands | South Dakota
Guam and Puerto Rico also have imposed mandatory limits on large gatherings.
*Massachusetts order is for the ages 70+, guidance for all others; Georgia and Oklahoma's orders are for vulnerable populations only and includes a 10 person limit to mass gatherings for all others; Nebraska limits are for 14 counties; Kentucky, Utah and Wyoming have issued stay at home guidance.

State Statutes Concerning Isolation & Quarantine:
https://www.ncsl.org/research/health/state-quarantine-and-isolation-statutes.aspx
Current Legislative Responses to COVID-19 by State
https://www.ncsl.org/research/health/state-action-on-coronavirus-covid-19.aspx
Current States with Executive Orders
https://www.nga.org/coronavirus/#states
Emergency Declarations by State