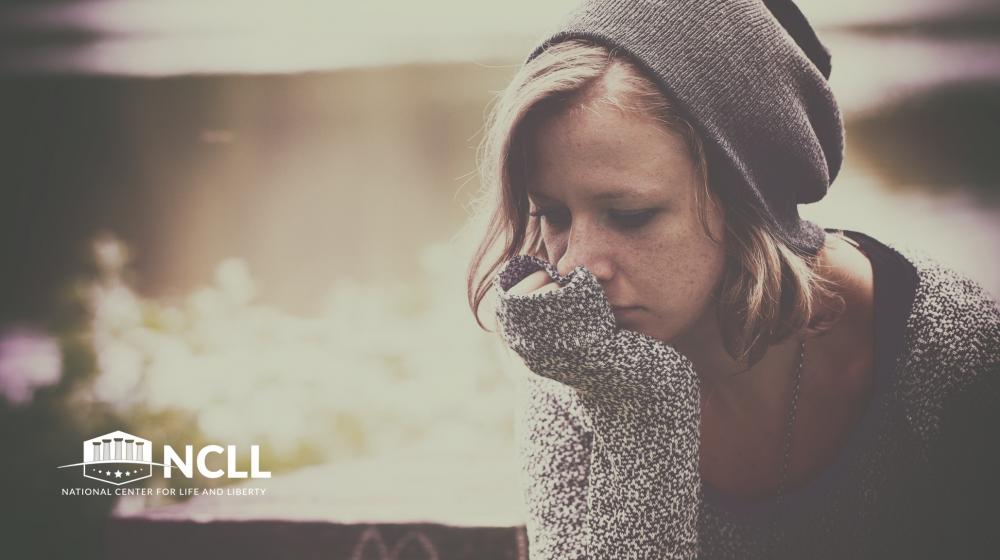 In the first six weeks of 2019, the right to life has been viciously attacked from every side. New York led a wave of heartless state measures meant to enshrine (and in many cases exceed) Roe v. Wade and Doe v. Bolton.
One hundred thirty state legislators and Governor Andrew Cuomo cruelly stripped away every legal protection for unborn babies—at every stage—(and their pregnant mothers) from their criminal code.
Just last week, in the stabbing murder of Jennifer Irigoyen, a pregnant thirty-five-year-old woman, prosecutors had to drop the criminal charge of abortion against her ex-boyfriend. HE WILL FACE NO CRIMINAL CHARGES FOR KILLING JENNIFER IRIGOYEN'S FIVE-MONTH-OLD, UNBORN CHILD—because Governor Cuomo and a supermajority of New York legislators believe murdering an unborn, five-month-old child in the process of murdering her mother isn't a crime. According to reports, Jennifer's ex-boyfriend stabbed her repeatedly in the torso and throat. The people who wickedly cheered the NY pro-abortion bill's signing have to answer before God for celebrating the stabbing murder of JENNIFER IRIGOYEN'S FIVE-MONTH-OLD, UNBORN CHILD becoming "consequence-free" in the state's eyes.
Please pray for repentance for those whose consciences are so seared they rejoiced in the bill's signing on January 22, including Sarah Weddington, the lawyer for Roe v. Wade.
The NCLL is fighting hard for you not only in legal courtrooms but also in the courtroom of public opinion. Justice and mercy require we expose leaders who target the weakest among us, "for out of the abundance of the heart the mouth speaketh" (Matthew 12:34).
Legislators and state executives in other states are trying to follow New York's example. Maryland, Massachusetts, New Mexico, Rhode Island, Vermont, and Washington State are proposing similar or worse late-term abortion, zero-protection legislation. Virginia Delegate Kathy Tran and Governor Ralph Northam endorsed infanticide in their public comments.
In the courts, a county judge struck down Iowa's "Heartbeat Bill" that could have protected babies as early as six weeks old, and the U.S. Supreme Court has temporarily blocked Louisiana's hospital-admitting-privileges requirement.
Thank you for your partnership in prayer and financial support. Your generosity helps equip churches, build stronger communities, defend constitutional rights in court and the culture, and bring the light of God's truth into the darkness.