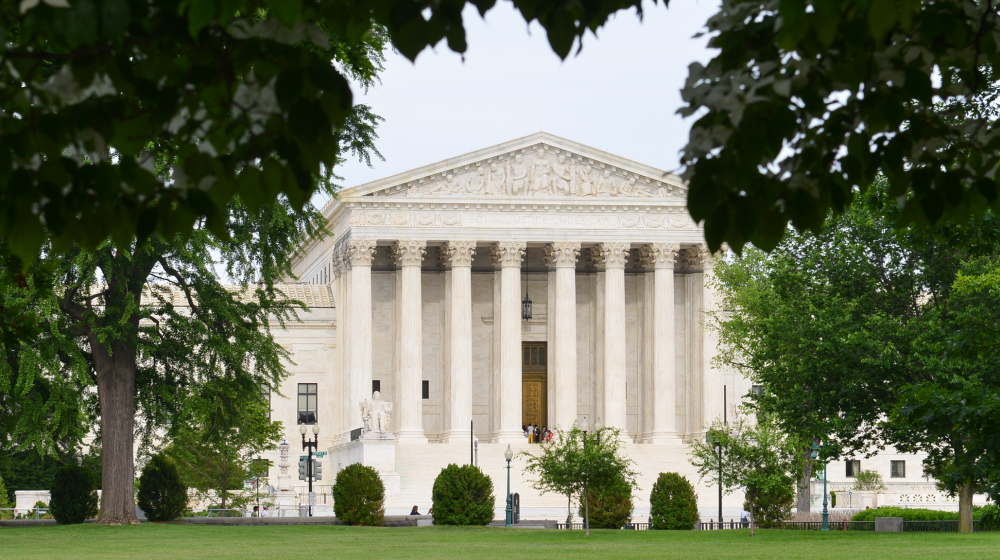 "And he shall bring forth thy righteousness as the light, and thy judgment as the noonday." Psalm 37:6

Praying for Restoration and Recovery
As you know, this has been a trying time for many of our brothers and sisters in the southeastern part of the country. With back-to-back hurricanes only a month apart, more than one hundred deaths have been attributed to Hurricanes Florence and Michael.
Given the loss of life and extensive damage to churches, homes, businesses, and other structures, please pray for comfort and courage for those dealing with the aftermath.
In the wake of Hurricane Michael, one of the suits we filed in federal court this spring was delayed slightly because of its location in the Northern District of Florida, Tallahassee Division.
You likely remember our case on behalf of Florida Bureau of Fire and Arson Investigations Officer Kevin Fiedor—a 28-year-veteran. He served with excellent performance reviews before being unlawfully investigated, disciplined, and demoted expressly for his Christian faith and moral convictions.
In an appalling act of blatant discrimination, Captain Fiedor was singled out and punished for not renouncing his Christian beliefs. His persecutors filed motions to dismiss our suit in the spring. Within weeks we responded strongly, and we expect the defendants to respond next week under the new deadline.
Please pray for Capt. Fiedor and his family—for strength and peace in the midst of being wrongfully punished professionally, financially, and having his character assassinated.
God can restore what has been wrongfully taken away. We pray the courts will bring these injustices to light and bring justice to Capt. Fiedor and his family. His rights were violated under the First and Fourteenth Amendments, the Civil Rights Act of 1964, and Florida state law.
A strong ruling in this case would help protect our rights to live out our Christian faith in all our daily roles.
Thank you for continuing to faithfully pray and support the NCLL.
Maximum Ministry. Minimum Liability.
PRAYER REQUESTS:
Pray for a ministry in Florida that is trying to resolve a debt for a summer program to feed families in need. Our legal team is assisting by providing counsel regarding the debt and representing them in negotiations with the vendor.

Sometimes stepping out in faith does not go according to plan, so the NCLL is there to help partnering churches and ministries navigate those difficult times and help them get back on solid footing.
Pray for a counseling ministry in the Midwest that is being harassed by an attorney after the ministry fulfilled its legal obligation to report a parent for suspected child abuse. The NCLL has taken over communications with the parent's attorney and is working to resolve the matter before it gets out of hand.

In the vast majority of jurisdictions, counselors are required by law to report suspected child abuse, and the NCLL strongly encourages counselors and other Christian ministry workers to do so even in the absence of legal obligation.
Please pray for the NCLL legal team's success at an upcoming court hearing in Illinois on behalf of a disabled young man whose case is going before a judge for possible dismissal.

The NCLL is grateful for the opportunity to represent the disabled and their families in crisis situations involving the preservation of life.
Pray for Christian camps and conference centers nationwide that are being legally challenged for their biblical positions on marriage and sexuality—positions that are increasingly counter-cultural—particularly in their admissions and lodging policies.

The NCLL seeks to equip our partnering ministries with policies and procedures to help ward off lawsuits but is honored to stand with and defend them in the event they are sued for upholding scriptural positions.
We stand ready as a strong partner to guide churches through major events and help address any legal situations that arise.
Thank you again for your prayerful partnership in defending life and liberty!