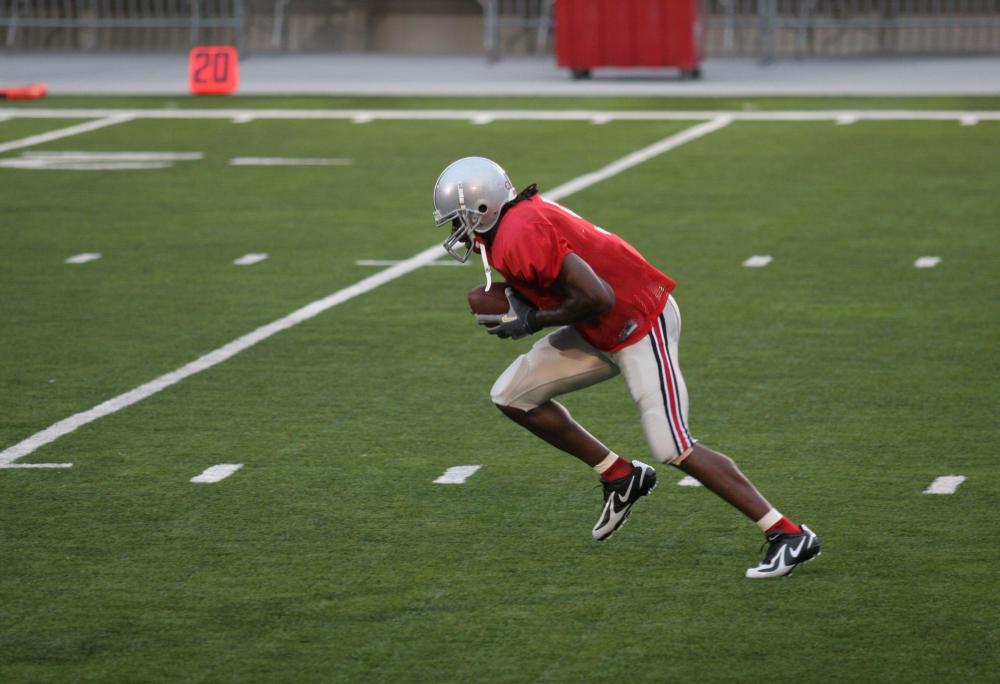 College football has its own Thanksgiving tradition: rivals matching up for the last week of the regular season. One of the most extraordinary moments from a weekend of remarkable games didn't come from the field. It came from the press box.
FOX Sports announcer Joel Klatt teed up a heartwarming story from his colleague Gus Johnson. J.K. Dobbins, Ohio State running back, scored his impressive fourth touchdown of the game against the University of Michigan Wolverines. After Klatt lauded his athleticism, Johnson related the story of Dobbins and his mother Mya's decision to choose life. When she was only eighteen years old, Mya had gone to the doctor and "was thinking about aborting the baby, but changed her mind."
Johnson continued in a reverent tone, "That baby turned out to be that young man, J.K. Dobbins, who she calls her miracle baby."
While you might not be a Buckeye fan, or even a football fan at all, we can all root for J.K. Dobbins's mom, Mya, and the FOX Sports announcers who were willing to speak a positive truth before millions of viewers. We can all be thankful for their courage in this day and age!
Several news outlets and social media platforms have reported this story to thousands more. Will you please share the story to keep it alive—and perhaps even inspire someone else to choose life because of it? Thanks for caring and sharing!