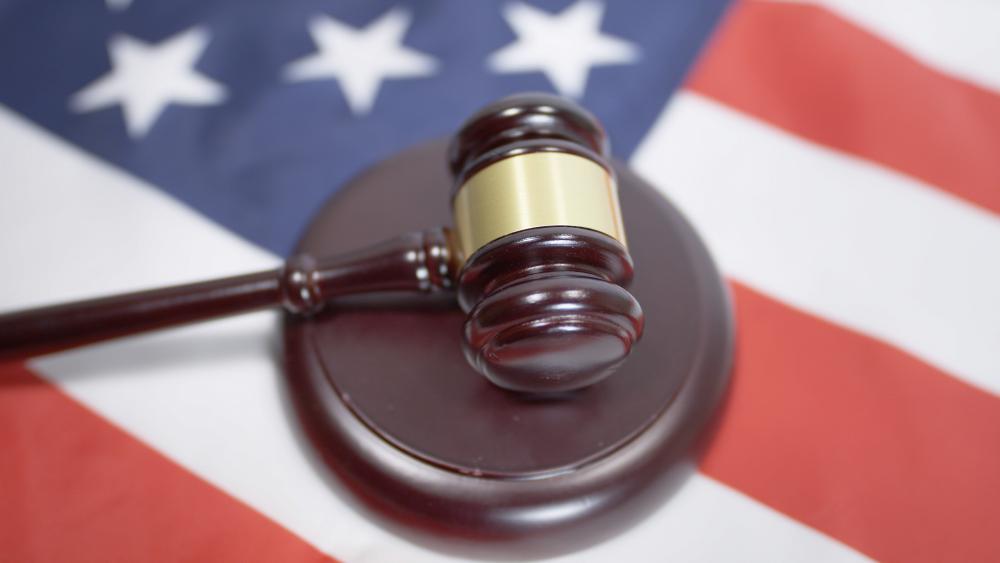 "Thus saith the LORD, Keep ye judgment, and do justice: for my salvation is near to come, and my righteousness to be revealed." Isaiah 56:1
ADJOURNED BUT NOT DONE: THANK YOU, AND PLEASE KEEP PRAYING

You may have been following our contentious federal trial in U.S. district court in Tallahassee, FL, in pursuit of justice for veteran law enforcement officer and arson investigator Captain Kevin Fiedor.
The Florida state government violated this local law enforcement officer's constitutional and civil rights to share his Christian faith with his colleagues. He was investigated, punished, and made an example of . . . just because of his faith in Jesus Christ.
The trial adjourned last week, but the case is far from over. In closing verbal arguments, the Florida Department of Financial Services (DFS) doubled down on its false claims it had/has no policy prohibiting religious expression in the workplace.
However, the evidence you helped the NCLL legal team uncover and present is both clear and compelling. Now both sides will submit final written arguments to the U.S. district judge before he writes his opinion and makes his final ruling.
After several intense days litigating in federal court, this crucial "quiet phase" could take months as we continue the fight.
Capt. Fiedor is grateful for your standing with him and has asked that you and your church family please keep praying for:
Favor from the U.S. district judge based on the evidence and merits of the case (DFS has a policy in fact, and they investigated, punished, and made an example of Capt. Fiedor because of his faith in Jesus Christ.)
Justice for Capt. Fiedor and for millions of Americans whose religious freedoms will be affected by this decision (He legally deserves relief from the defendants—including his rights restored.)
God's provision for the NCLL as we continue this costly fight to the end (Kevin has truth on his side, but we need your sustained prayer and financial support in this final phase.)
Thank you again for defending the constitutional rights of Christians to share the Gospel and live out our faith in the workplace and public arena. Your partnership in the courtroom means a great deal for the religious liberty of all Americans.
Maximum Ministry. Minimum Liability.
PRAYER REQUESTS:
Pray: As the culture increasingly labels the loving, righteous truths of God's Word as "hate," "bigotry," "ignorance," and a host of other arrogant and misguided terms, your prayers and financial support help equip and defend churches and ministries in the courtroom and in the court of public opinion.
Two years ago, the NCLL helped lead the way in taking on the Southern Poverty Law Center (SPLC) in federal court for defaming Christians, specifically in filing suit on behalf of legacy ministry D. James Kennedy Ministries. The suit also called out the foundation arm of Amazon.com (which relies on SPLC reports for their activities) for religious discrimination against DJK Ministries.
After Amazon and SPLC lawyers descended on the Middle District of Alabama in Montgomery (the SPLC's backyard), the judge recently granted their motion to dismiss the case. As lawsuits and other legal complaints multiply against the SPLC for their slanderous activities against Christian ministries, please pray as we begin the process of an appeal to the 11th Circuit Court of Appeals.
Pray: Your support helps provide churches and other ministries advice and support in legal matters that range from daily regulatory compliance to crisis situations. Please pray for:
A Colorado church who paid a building contractor for work that was not completed—the contractor refuses to refund the Church the money it is due
A church in South Carolina being sued over property that was properly donated to it
A church in Texas who the NCLL helped in having two IRS tax liens removed from their property (for employment taxes the church did not owe)
A successful transition of a ministry from private hands to a church committed to solid legal compliance in the transfer and ongoing program operations
A Christian school forced to dismiss a teacher for violating its code of conduct
A church seeking a pastor—the NCLL has assisted this church with numerous matters in the past, and we're grateful for your supporting them in this latest opportunity
Ongoing NCLL legal seminars that teach, encourage, and equip leaders to protect their churches and ministries across the nation
Pray: May the Lord grant successful depositions in a case on behalf of a young man. A large publisher listed him as an author of its New York Times best-selling book about his life story but never paid him a dime. Truth all too often becomes the casualty of greed, but your support helps defend the defenseless and find justice for the downtrodden.
Thank you again for your prayers and partnership in defending life and liberty!