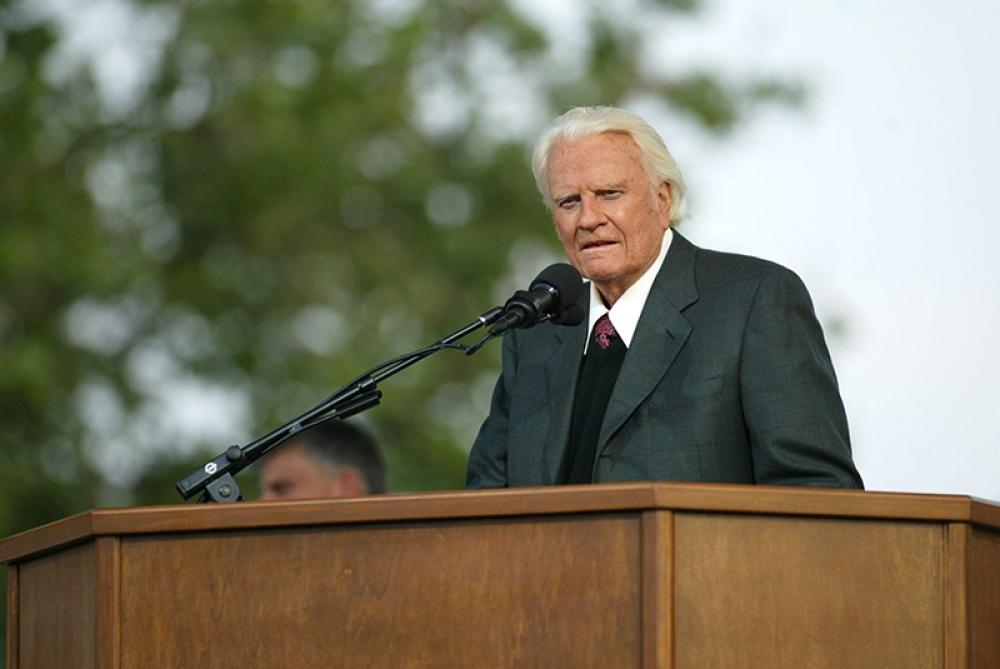 As many Americans grieve the loss of a modern hero-of-the-faith, the staff of the National Center for Life and Liberty (NCLL) invites you to celebrate the Reverend Billy Graham's legacy.
Rev. Graham spent his adult career boldly sharing the most important aspect of any life well-lived: trust in our Creator God from Whom all our freedoms are given. Rev. Graham acutely understood that the saving power of faith in Jesus Christ transcends every challenge facing American society today.
We salute Rev. Graham's commitment to sharing the Gospel and speaking out on behalf of life, our greatest liberty. Here is an excerpt of a longer response by Rev. Graham to a fearful pregnant woman, abandoned by her boyfriend, contemplating abortion and asking for prayer:
Two wrongs don't make a right (as the old saying goes), and I pray you won't compound your problems by making another wrong decision about your future.
Yes, it was wrong for you to get pregnant—but it also would be wrong for you to end the life of the little child who is growing inside you. I know it's common today to think of abortion as a simple answer to an inconvenient problem—but it is actually a far more serious issue. Your child isn't simply a mass of tissue; he or she is a human being in God's eyes. God told Jeremiah, "Before I formed you in the womb I knew you, before you were born I set you apart" (Jeremiah 1:5).
What should you do? First, you need wise counsel from someone older than you—someone who can talk with you about your options (including placing your child for adoption). Ask God to lead you to the right person or agency (your pastor may be able to help you) ...
Then I urge you to turn to God—not just to put this problem into His hands but to give your whole life to Him. God loves you, and no matter what you've done, He wants to forgive your past and guide your future. Make your commitment to Christ, and then ask Him to help you do what is right.
As the love of the Lord provides the only satisfying answer to suffering, please stand with the NCLL as we defend the life of every little child growing inside a fearful mother.
And join us in praising God for the faithful life of the "Pastor to the Presidents" (as celebrated during his funeral on March 2, 2018—and we believe, well beyond). Make your voice count, as we continue to shield the religious rights of every Christian to proclaim biblical truth in America.
National Center for Life and Liberty: Maximum Ministry. Minimum Liability.