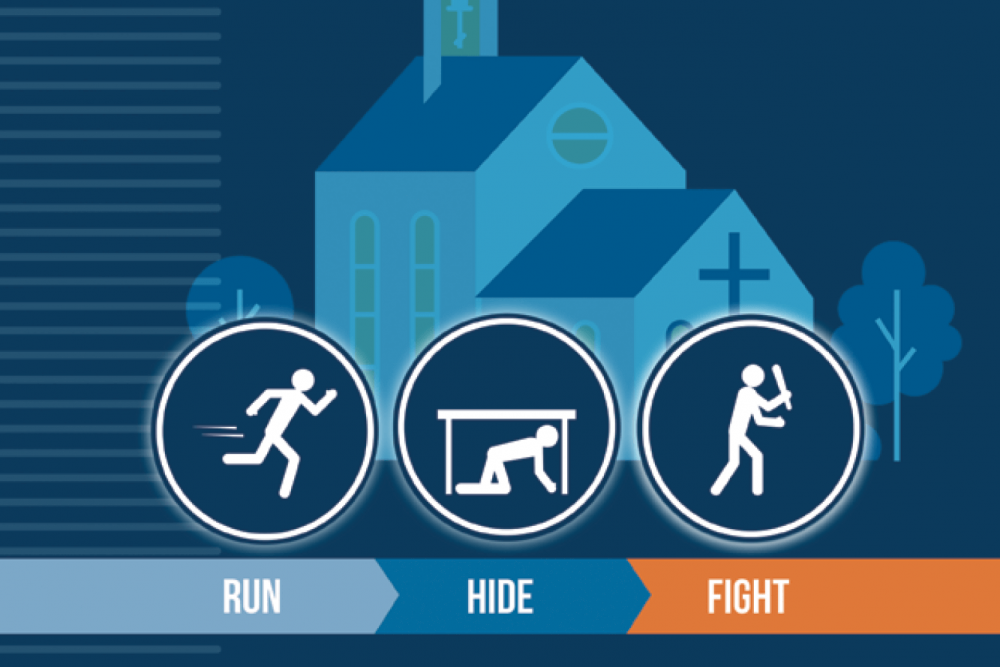 It's a terrifying scenario: you're in the middle of a worship service and someone suddenly begins shooting. This guide builds on your general safety plan to hopefully prevent and, if necessary, respond well to such a nightmare situation.
There will always be threats to our safety. But if we are vigilant, we can help protect our congregations from those threats, providing a safer haven for our flock and a lighthouse for the communities we want to show the Gospel.
Developing a specific active-shooter response plan is becoming increasingly necessary in our day and age. This DVD & printed guide will walk you through the key steps to protect your flock, including how to address local laws and internal concerns. And if you need it, the NCLL also presents on-site training you'll take comfort in having participated in.
Active-Shooter Response Plan